I shared some of my thoughts on the Small Business Administration's 'Emerging Leaders Program' I'm participating in.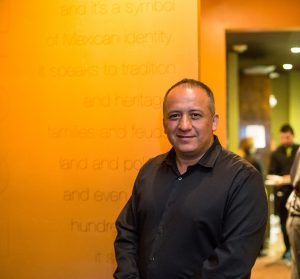 I'm a few months into this amazing program now and thought you might like to read about my progress, and our group's studies.
Emerging Leaders is a 'hands-on' program. Our group is on a fast-track curriculum, with reading and writing assignments, discussions, and lectures. We're covering an advanced course that's been compared to an MBA in just seven short (but intense!) months. In fact, it's often referred to as a 'Streetwise MBA program'.
Another part of the program involves meeting outside the classroom with a CEO mentoring group. Here, we can discuss challenges and find solutions. It's in this group that I've realized my challenges are not unique – I share the same hurdles that have been faced by all entrepreneurs as they grow. Learning how my mentors have addressed and overcome these challenges is empowering.
I'm learning how to change my mindset from entrepreneur to CEO. This involves delegating more and granting decision-making ability to some of my trusted managers. As anyone in business knows, this is one of the most difficult things to do – letting go. But it's essential so I have the time to work on my business instead of in my business.
In our recent studies, we've read and discussed two articles which have been particularly impactful, both from the Harvard Business Review.
Identifying the stage your business is in can help an entrepreneur take the next step. Here are a few discussed in the article:
Existence – becoming a viable business through being a 'technician'. Creating a business model dependent on the owner directly supervising everyone on the team and being responsible for all decision-making.
Survival – the business may have key managers, but none operate independently. They still carry out clearly defined orders from the owner. Development of systems has not yet been perfected.
Success – Disengagement. Strategic planning becomes essential. A clear plan for growth is developed, and production, financial and marketing systems are in place.
Success – Growth. This depends on the ability to delegate and to ensure the company has sufficient cash to grow – through operational and strategic planning and systems in each of the key areas of the business.
Resource Maturity – to retain the entrepreneurial spirit through vision and creativity while following well developed systems. At this stage, the business could operate successfully without the entrepreneur.
A few takeaways from this article:
CEO's need to have vision – to see the big picture
Strategic thinking is essential
Ability to adapt
Willingness to be the 'face' of the company
Overcome adversity and learn from mistakes
Choose a team that has complementary skills and curiosity – as well as the ability to think independently.
As our group discussed each of the articles, it became apparent to us not only where each of us is in relation to becoming a CEO, but some of the steps that will be necessary to get there.
We also had the opportunity to have our sales, balance sheet, profit & Loss report and tax returns reviewed by some of the top financial planners and accountants in our area.
Each of us is creating a 3-year business growth plan, which is due at the end of the program.
As I move forward with this incredible learning experience, I'll share with you some of the highlights.