Sold Out
Our October Hambre Club Dinner
is NOW a Dia de los Muertos CELEBRATION!
THURSDAY, OCTOBER 28, 2021 @ 6:00 pm



See our Altar with beautiful Marigolds (Cempasúchil) and Ofrendas (Offerings)
to honor those who have passed.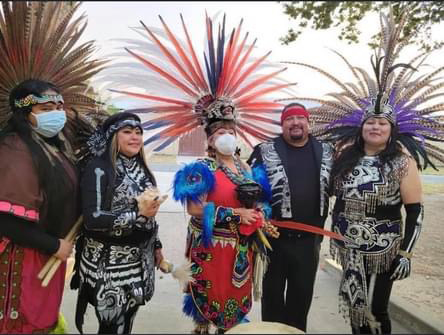 At 6:30, the Maquilli Tonatiuh Aztec Dancers will perform.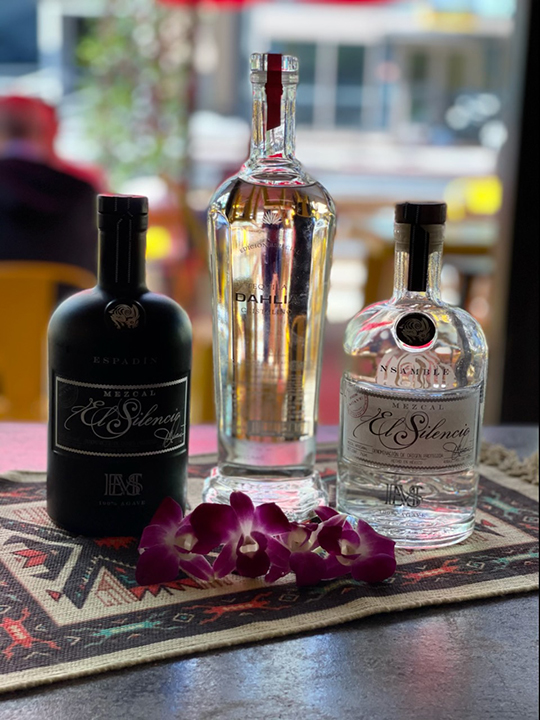 We're featuring El Silencio Mezcal.
Enjoy two new Mezcal Cocktails and a tasting of El Silencio expressions with dinner.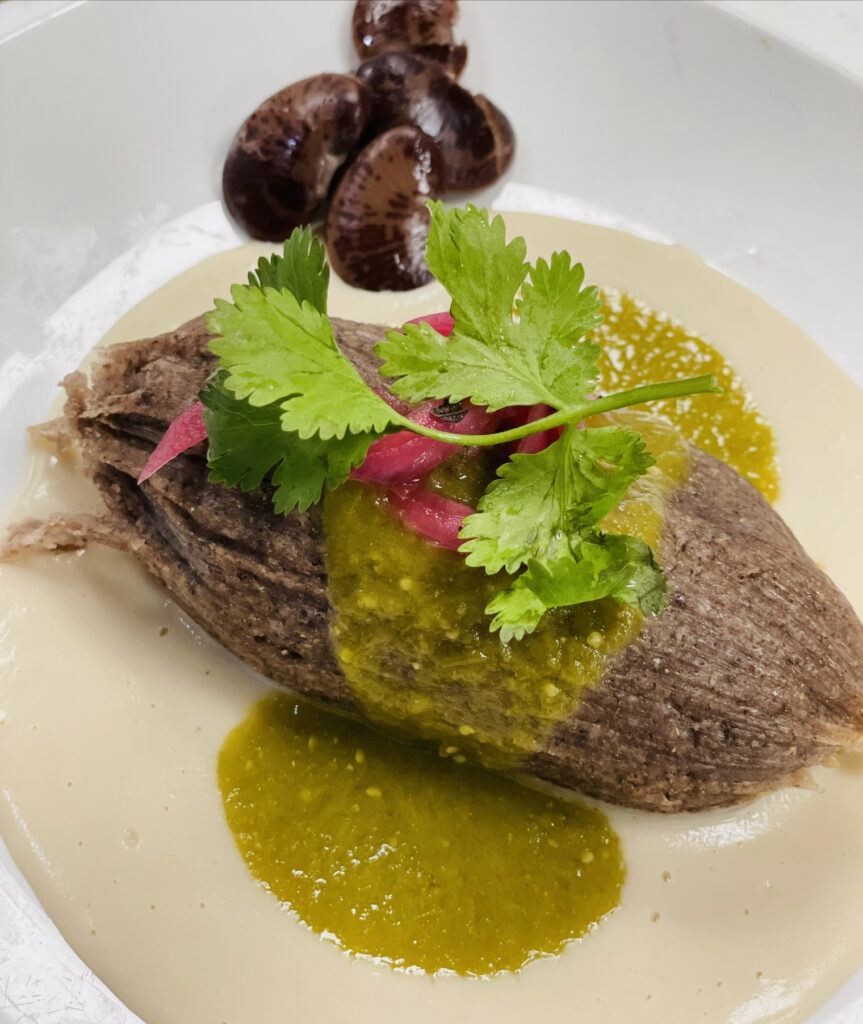 Menu still has PLANT-BASED dishes, but a couple of changes:
To Start
Vegan Black Bean/Mesa Tamal filled with rajas, onion and corn
SMALL BITE
Pozole Rojo
Traditional version or Vegan version
ENTREE
Romeritos
Tradition – Tender Seepweed, shrimp, garlic, chiles, onion,
boiled potato and Nopales
Vegan – Seepweed, garlic, Nopales,  potato, chiles, onion
POSTRE
Calabaza en dulce
 Slow cooked pumpkin in a spiced cinnamon piloncillo sauce.
A sweet, traditional dia de los Muertos dessert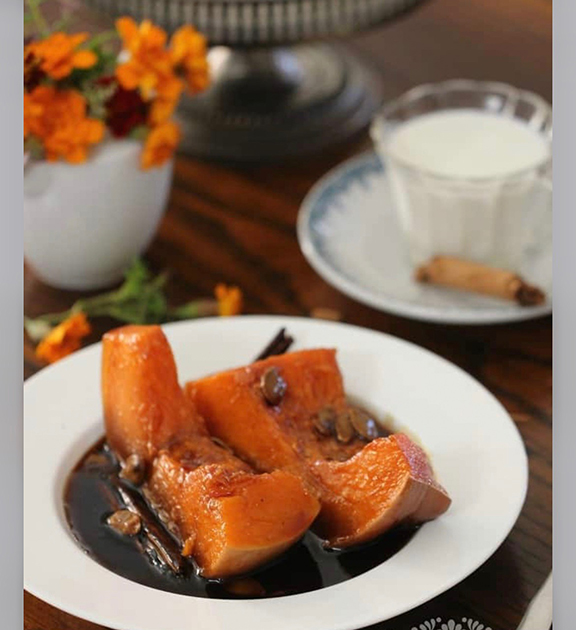 Please choose a vegan option below. Gratuity not included.
As always, members get a discount and can also purchase 3 seats and get a 4th free (Bring a friend!)
You'll get a receipt from PayPal; we don't send separate receipts but will of course have your name on a list.
Cancellation Policy:  If for any reason you can't attend the event after you've paid, you may choose from the following:
*  We'll transfer your credit to another event of equal value at this restaurant or;
*  We'll issue a PayPal refund less a $10 processing fee