Join us for a special, romantic dinner to celebrate
Valentine's Day.
Thursday, February 13th, 2020  6pm sharp
 
Our menu will bring love to your heart and warmth to your soul.
We'll begin with a toast to romance with a glass of sparkling wine.
Wine tasting pairings for the menu include a lovely Chardonnay, rich Cabernet and with dessert a light Sauvignon Blanc.
Amuse Bouche
A buttered, toasted bruschetta with cream cheese, arugula and pomegranate.
Drizzled with a roasted pepper honey spicy-sweet sauce
Appetizer
Creamy and luscious, this Butternut Squash soup features roasted, caramelized squash and ripe pear
Entrée
Juicy Flatiron steak in a red wine hibiscus butter sauce on a bed of turnip puree
or
Luscious Vegan Mole with deep complex flavor served over earthy mushrooms
Dessert
A caramelized baked pear with creamy dulce de leche sauce and toasted pecans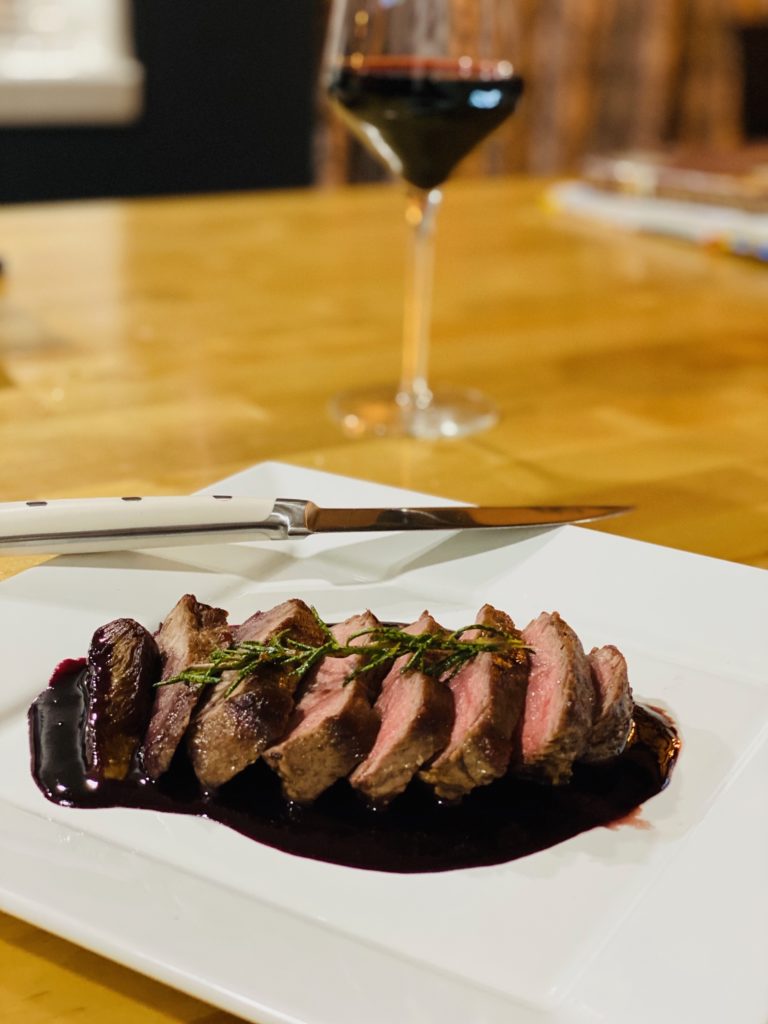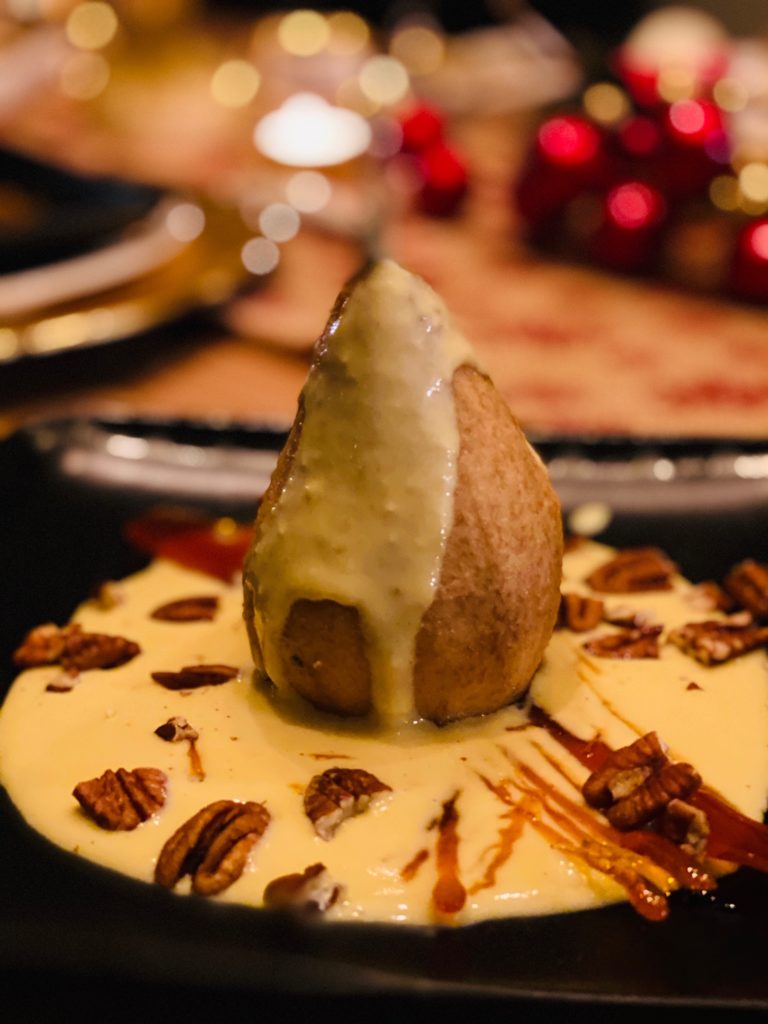 Reservations and pre-pay required (form below). Only $45 for Hambre Club members (and you may purchase three seats and get a fourth free) or $55 for non-members.  Join for FREE and enjoy the member price!
The legend of the beautiful Cempasuchil flower:
An Aztec boy and girl were the best of friends. They spent their time playing together as children. As Huitzilin and Xóchitl grew into young adulthood, they remained close. Hiking to the top of a mountain one day to offer flowers to the Sun God Tonatiuh, they felt his rays warm their bodies and join their hearts. The two swore their love would last forever.       
Sadly, Huitzilin was killed in war. Xóchitl, heartbroken, visited the Sun God Tonatiuh at the top of the mountain and implored him to let her join Huitzilin. Moved by her grief, Tonatiuh sent a ray to her cheek that turned her into a beautiful flower in his image – fiery and intense.
A hummingbird gently touched the center of this flower with his beak. It was Huitzilin, reborn as a beautiful hummingbird. Xóchitl the flower was radiant with joy. She opened her petals, filling the air with a beautiful scent. Thus was born the love between the Hummingbird and the Cempasuchil Flower.
Cancellation Policy:  If for any reason you can't attend the event after you've paid, you may choose from the following:
*  We'll transfer your credit to another event of equal value at this restaurant or;
*  We'll issue a PayPal refund less a $10 processing fee