Join Our Dia de Muertos Celebration
at the beautiful Milagro Center!
October 27, 2022 at 5:30
To purchase tickets fill out the form to pre-pay at the bottom of this page
or
Our special Dia de los Muertos dinner features THREE handcrafted Tequila-based cocktails made just for this event!  Enjoy a taste of true México with each of your three courses.
Watch the amazing performance of the Aztec Dancers and experience their emotional blessing of the Altar.
What is a Torta Ahogada? It translates as 'drowned sandwich'.
The story of the Torta Ahogada begins with Señor de la Torre, a sandwich maker in Guadalajara in the early 1900's. He was famous for his Tortas – workers came every day to enjoy the bread that was crispy on the outside and soft on the inside, the pork filling marinated in garlic and citrus and fried until crisp.
One day, a customer asked for a bit of salsa to be added to his Torta. Señor de la Torre accidentally dropped the sandwich into the container of salsa. "You drowned it!" exclaimed the customer.
But he ate it anyway. And loved it. He told his friends. Soon, everyone was ordering the 'drowned' Torta.
It's been credited with curing hangovers and stopping colds. It's delicious and made correctly, it is an art form.
The original Torta shop, El Guerito, still stands in the city center on Calz Independencia Sur in Guadalajara.
We think ours, also, will bring magic to your life – a traditional dish of Dia de los Muertos.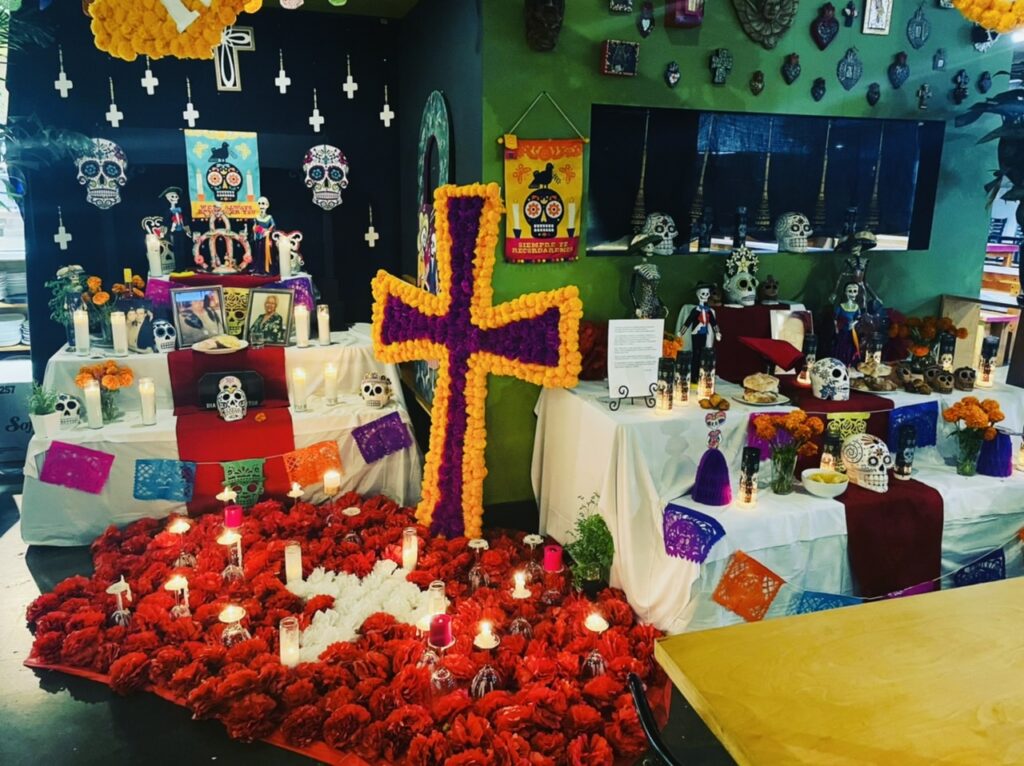 Dinner Menu
COURSE ONE
Tamal Oaxaqueño mole salas and bananas lid
COURSE TWO
Torta Ahogada
COURSE THREE
Pan de muertos filling with arroz con leche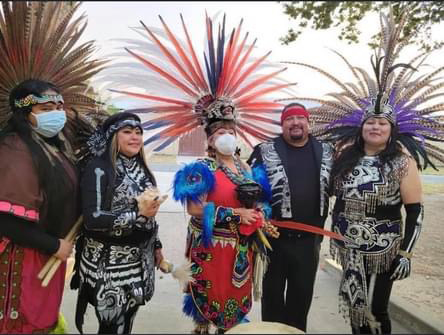 Entertainment
Traditional Mexican Dance Performance
and
Aztec Dancers Blessing the Altar
$55.00 per person
Purchase tickets below,  at the restaurant or Click Here – Eventbrite
You'll get a receipt from PayPal; we don't send separate receipts but will add your name to a list.
Cancellation Policy:  If for any reason you can't attend the event after you've paid, you may choose from the following:
*  We'll transfer your credit to another event of equal value at this restaurant or;
*  We'll issue a PayPal refund less a $10 processing fee